Take a walk on the wild side of learning.
Some of our exhibits hop, swim and crawl!
Hands-on learning is best.
Our outdoor water table always makes a splash!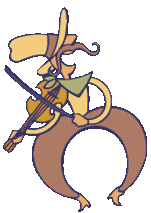 Located in New Braunfels, TX, McKenna Children's Museum is a learning environment that is bursting with fun. See, touch, smell and taste in an atmosphere specially designed to build healthy young minds and wholesome bodies. Learn lots. Laugh out loud. And let their imagination do the rest.